IB DP Alumni
Where are they now?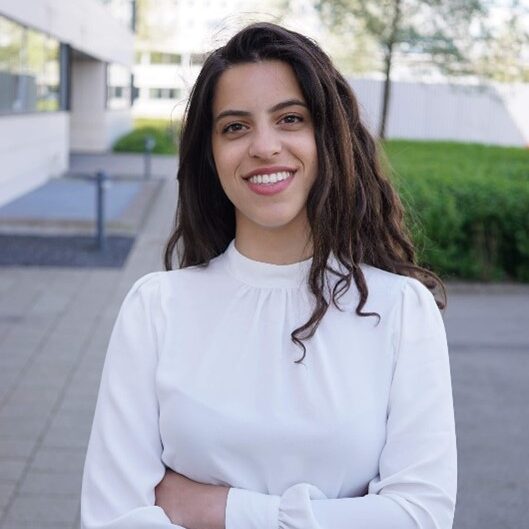 Rafaella Pangeiou, IBDP Class of 2013
Master of Pharmacy, University College London (UCL), UK
MHRA Registered UK Pharmacist
Current position: Regulatory Affairs Professional, Novo Nordisk, Copenhagen
After completing her MPharm and residency year, Rafaella moved to Scotland to take on a responsible pharmacist position. She had the opportunity to work in the frontline of patient care, participate in NHS campaigns and support the local community through substance abuse prevention programmes.
Following this experience, she was hired by the Danish multinational pharmaceutical company, Novo Nordisk as a Medical Affairs, Regulatory and Safety graduate. This is a 2-year talent programme in which graduates rotate across 3 different areas of the value chain both in Denmark and Global offices. As part of the programme, Rafaella had the opportunity to be a study manager for a diabetic clinical study in China, work with clinical trial applications and join an early research computation hub in Oxford. This unique experience offered her great exposure and understanding of the complexity within the pharmaceutical industry but also triggered an interest in the field of Precision Medicine and Artificial Intelligence. Today, Rafaella has accepted a permanent role within regulatory affairs, working in a project to acquire regulatory approval from the Food and Drug Administration (FDA) in the US and the European Medicines Agency (EMA). Her passion for Precision medicine and how this will dictate the future of the pharmaceutical industry remains to be pursued.
Konstantinos Konstantinidis, IBDP Class of 2015
BSc International Business Administration, VU University Amsterdam, The Netherlands
MA Media & Business, Erasmus University Rotterdam, The Netherlands
Current position: Assistant Manager Content Publishing, Adidas & Reebok Netherland
A few months after completing his MA at Erasmus University Rotterdam, Konstantinos was hired by Nike EMEA Headquarters in the Netherlands, as a Digital Content Specialist, where he was responsible for pushing content live on Nike's website and app, across 34 countries in Europe, Middle East, and Africa. Moving on to the sports field, Konstantinos recently joined Adidas & Reebok Netherlands, as an Assistant Manager for Content Publishing on Reebok's website where he is responsible for testing content (images, links, texts) and pushing it live, in the different languages and countries that Reebok serves.
Konstantinos is also involved in communicating regularly with other stakeholders within Reebok and Adidas, such as the strategy team to consult them on making strategies on when and how the content will be published.
During his graduate studies and internship, Konstantinos acquired a great deal of experience in social media research and content creation, and has applied this knowledge in his career where he has been exceptionally successful in the sports and content fields.
The entire CGS community could not be more proud of Konstantinos (IB DP Class of 2015) and his amazing accomplishments. We wish him continued professional success and personal happiness!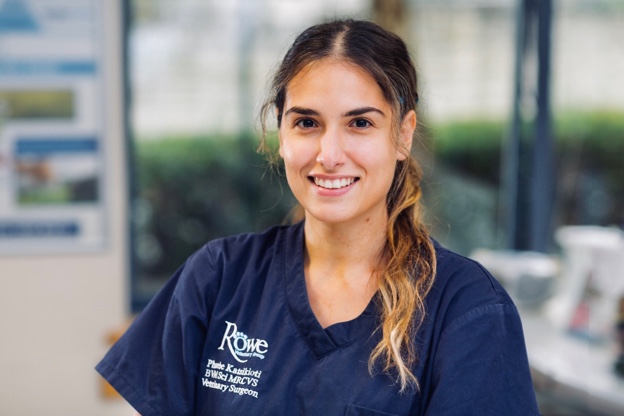 Phoebe Katsikioti, IBDP Class of 2014
BVMSci (Hons) Veterinary Medicine, University of Surrey, UK
Certificate in Advanced Veterinary Practice, Small Animal Internal Medicine
University of Liverpool
Current position: Hospital Clinician, Rowe Veterinary Group, Bristol UK
Following her graduation, Phoebe found herself battling the surge of "pandemic puppies and kittens" and the serious, under-publicised health consequences of overbreeding under challenging circumstances, with reduced staff and longer working hours. Her passion for tackling complex medical issues and her commitment to making a difference using advanced medicine, she moved on to a large, 24-hour emergency veterinary hospital where she is thriving in her role as a clinician, exploring her interests in emergency medicine, medical oncology and diagnostic imaging.
Phoebe looks forward to building on her mastery of novel techniques such as performing routine surgeries laparoscopically (key-hole surgery, using a camera), a routine procedure in human medicine that is today being developed for pets! She is also involved in a veterinary sustainability group that looks at how to reduce the carbon footprint of the veterinary profession, supports local initiatives aimed at improving both environmental and social sustainability in their own clinics.
Her future includes embarking on a journey to become a European/American Specialist in Internal Medicine, calling for extensive training as it is the highest qualification in the veterinary field globally! In this way, she can impact on her own patients and be a member of a select group of specialists who provide advice and training to veterinarians across the UK and Europe.
Congratulations on your well-deserved successes, Phoebe! You have made us all very proud and we are certain of the great new achievements that await you in the future!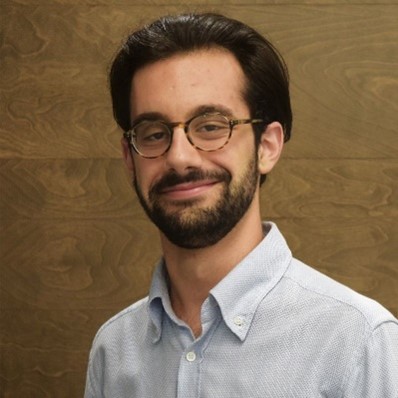 Angelo Bakoulas, IBDP Class of 2013
BA Sociology and Social Policy, University of Stirling, UK
MA Political Science, Carleton University, Ottawa, Canada
Current position:  Communications & Government Relations Specialist
Food, Health & Consumer Products of Canada
Shortly after finishing his MA at Carleton University in Canada, Angelo joined Food, Health & Consumer Products of Canada, a national industry association representing pharmaceutical and food products manufacturers.  Today, he serves as Communications & Government Relations Specialist and is responsible for communicating with governments, stakeholders and the public on interests of the association. Angelo is involved in diverse projects including leading in the creation of cross-platform campaigns on key issues for the food, health, and consumer product sector, supporting broader strategies during key periods like federal and provincial elections and budgetary cycles, and connecting with a variety of stakeholders across a range of sectors to find common priorities and establish effective collaborations.
His firsthand experience in the world of political communications and extensive research while at Carleton University has allowed him to apply that knowledge in a demanding professional position and has been a key factor to his success.
The entire CGS community is most proud of Angelo (IB DP Class of 2013) and wishes him continued professional success and personal happiness!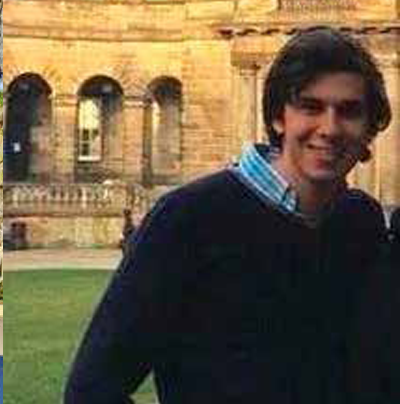 Alexandros Angelopoulos, IBDP Class of 2014
What year did you graduate from the IB Diploma?
The year of my graduation was 2014.
What University do you attend, where and what are you studying?
I am currently in second year at the University of Edinburgh in Scotland pursuing a degree in Ecological and Environmental Sciences with Management.
Alexandros, what's your news? Anything exciting happening?
I am engaged with a lot of student-led think tanks, workshops and conferences. This kind of involvement on campus has been an opportunity to give back by promoting positive roles in the community. Having co-founded a startup (ECO-SET) based in London in the area of sustainability, I am taking my first steps in the field of entrepreneurship and innovation. Right now I am working on Project Elpis, a non-profit student initiative whose aim is to provide refugees in Greece with free electricity using solar-power to charge mobile devices, serving 240 people per day on the island of Samos. We are working towards making it scalable and help more groups in need. The project encompasses environmental sustainability, technical innovation and social responsibility. I am really excited to represent the University of Edinburgh University delegation at the Clinton Global Initiative this spring at the University California Berkeley. It is a great chance for me to meet new people, network and but more importantly for us to show that there are always alternative solutions to dicult situations.
What's next for you?
Academically, I hope to start a Master's degree focusing on urban planning and sustainable development. I also want to invest my time in building networks and participating in placement opportunities, NGOs and social innovation initiatives. I look to the future with anticipation and ambition, staying grounded and keeping aware of my goals, always striving for bigger things. Project Elpis and its further scalability is a priority for the coming months where we want to expand operations in regions where we need o-grid solutions.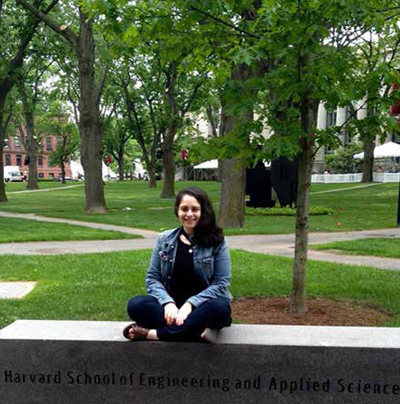 Stella Pantela, IBDP Class of 2011
What year did you graduate from the IB Diploma?
I graduated in 2011.
What did you study and where?
I studied Computer Science at Harvard University in Boston.
Stella, tell us about any exciting projects, groups you were part of.
At Harvard, I became passionate about Data Systems and joined the Harvard DASlab. My research on Column Store systems was recently published at SIGMOD, the international conference on Databases. In my free time I helped promote mental health awareness on campus though a texting app and worked on my startup, GiftGuru, a gift recommendation system that made it to the semi-finals at Harvard's Innovation Competition in 2014. Finally, I served as president of the Harvard Hellenic Society and organized several conferences and social events to bring students of Greek descent together to share Greek culture with the larger Harvard community.
What's next for you?
I currently work as a Systems Engineer for Hewlett Packard's Big Data division, where I continue my work on Data Systems as part of the Query Engine team. At HP, I am leading the Research Reading group and also chair the executive committee of DataGals, an organization that supports Women in Tech within HP. In my free time I volunteer for Boroume, the Greek NGO for the reduction of food waste.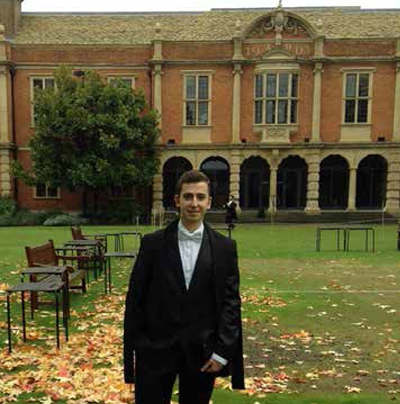 Stavros Dimitriadis, IBDP Class of 2014
What year did you graduate from the IB Diploma?
2014
What are you studying and where?
I'm on a 6-year medical course with an intercalated degree in the medical sciences at the University of Oxford.
Stavro, what's your news?
I am currently finishing my second year and thoroughly
enjoying my course. I have also gotten involved in sports while at university and am a member of the university's Karate team that competes against Cambridge and at national events.
What's next for you?
After my exams in May, I start my intercalated degree and will be doing research on DNA damage at the Sir William Dunn School of Pathology in Oxford. My experience at university has opened my eyes to research and I hope to explore this further in the summer.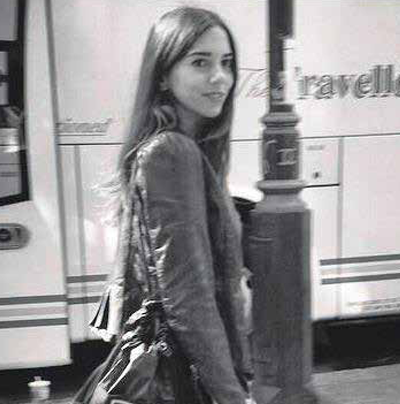 Krina Christopoulou, IBDP Class of 2014
What year did you graduate from the IB Diploma?
I graduated from Costeas Geitonas IB Diploma in 2014.
What are you studying and where?
I am studying architecture in the Bartlett School of Architecture at UCL in London.
So, Krina what's your news?
After graduating from CGS, I was oered a scholarship from UCL which has helped me through my studies in London for the past two years. In September 2015, I interned for an architectural firm in Notting Hill and assisted in designing the new studios of a New York based company 'Soul Cycle', to be built in Westbourne Grove. Throughout the year, the course maintains an intense pace but I always try to find time to volunteer for events such as breast cancer fundraising events for Fundraising South and for various events around UCL.
What's next for you?
My nest ambition at the moment is to secure an internship program for the upcoming summer including top practices in New York and London.