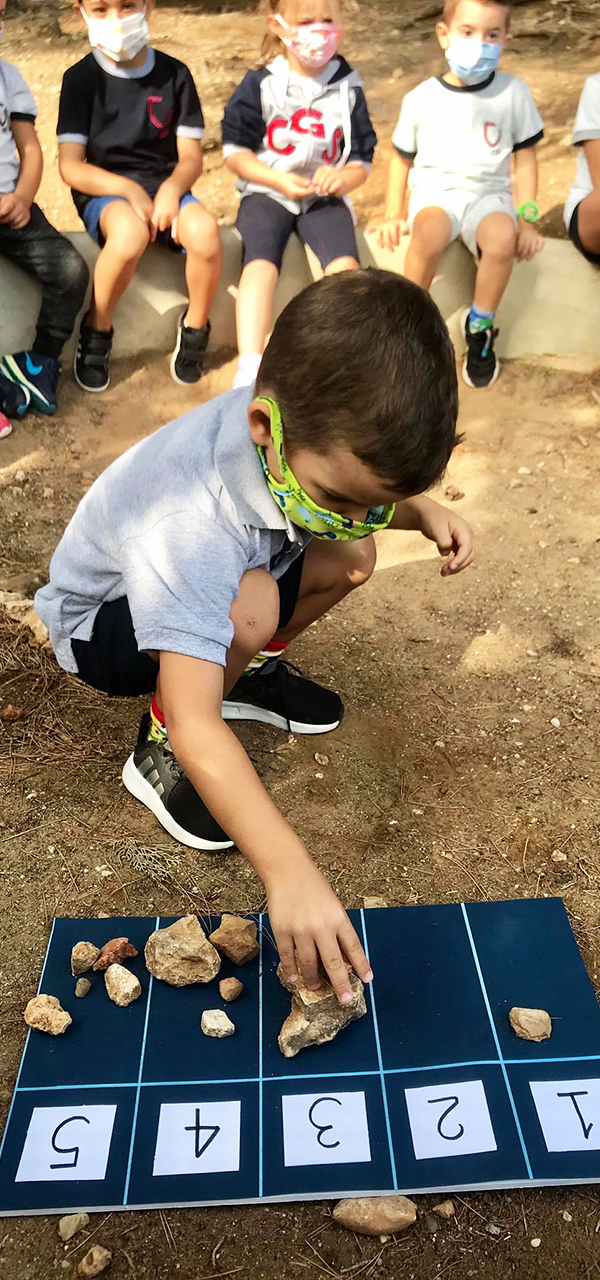 The nursery runs independently from the upper grades as our aim is to introduce young learners to the school environment. Our teachers are trained to help in the transition from the familiar surroundings of home to a new environment with great sensitivity, understanding and support. It is not mandatory for children to be toiled trained in order to start the programme.
School year: The school year starts on September 1st and ends in early July.
Daily schedule:  Children may arrive as early as 7:50 a.m. but must arrive by 9:00 a.m. the latest. The daily core programme ends at 2:40 p.m.
Daycare programme:  The school provides daycare services between 2:40 and 4:40 p.m. with trained daycare staff and a series of creative and play activities.
Meals:  Daily meals are prepared based on children's nutritional needs and menus are planned by the school nutritionist, Elena Paravanti-Gargitt.  All meals are prepared on site, using fresh ingredients (all meals are nut-free) and seasonal organic vegetables, keeping children's preferences in mind but ensuring they are also introduced to new flavors and tastes. Breakfast and lunch menus change monthly and vegetarian meals and menus are also available upon request.