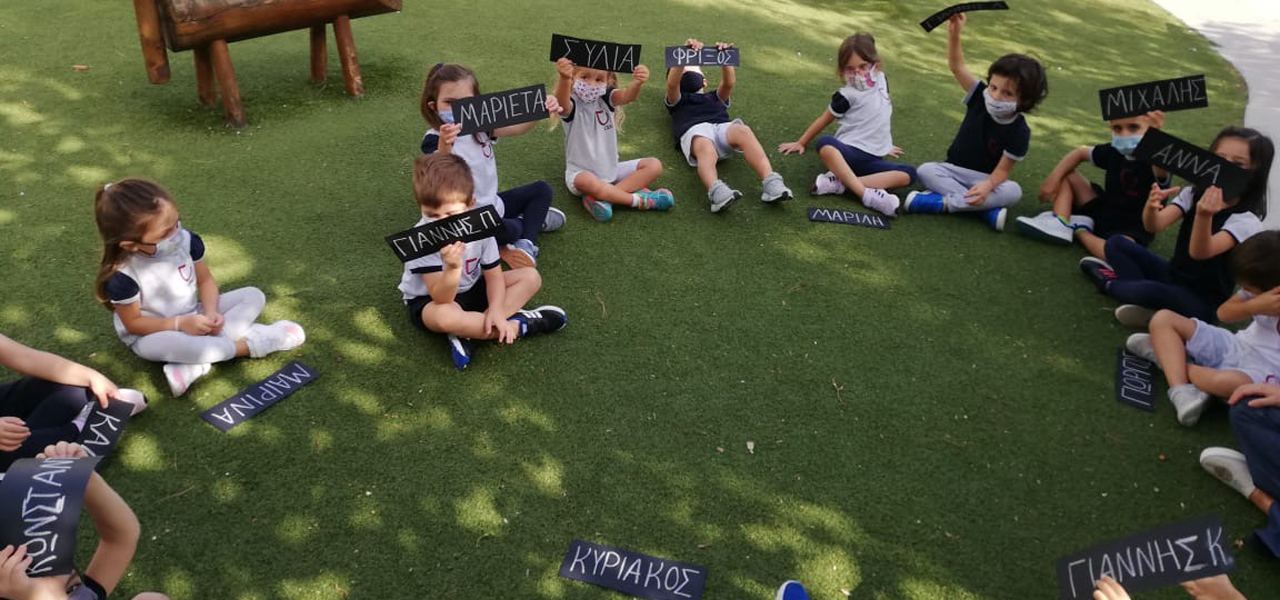 The implementation of the IB Programme across all levels in our school, and in keeping with the goals of the detailed programme of the Ministry of Education, Research and Religious Affairs, requires new students at all levels and for all grades to be pre-enrolled in a timely manner.
For intermediary or transitional grades, available spaces are limited and are considered on an individual basis. Please note, the submission date of an enrollment form does not necessarily predicate priority placement. In order for a placement to be secured, the entire enrollment procedure must be completed.
Step 1: Preliminary information appointment: Contact CGS for information and arrange a preliminary visit in order to be informed about our academic programme and admissions procedure and discuss any queries regarding your child's entry. *(Contact Admissions Office at 210-6030411-18, or e-mail us at admissions@cgs.edu.gr). Please note that:
Completion and submission through e-mail of the Admissions Application  prior to the preliminary appointment is extremely helpful.
Individual meetings are held Monday-Friday from 9:00 a.m. to 3:30 p.m. and last approximately 45 minutes.
Prompt arrival is important so as not to disrupt the school's daily routine.
In the event of a 20-minute delay or more, please contact us to confirm availability. In some instances, the appointment will have to be cancelled and rescheduled.
For security reasons, identification must be provided at the main gate in order to access the school grounds.
This first session involves the student's parents or guardians and the school representatives; prospective students are not expected to attend.
The preliminary visit does not include a school tour. Guided tours are given on specific prescheduled Open Days, or during private appointments.
Upon arrival at the Main office, the admissions coordinators will welcome parents and inform them about the admissions procedure and the documentation they will need to provide should they decide to enrol their child at CGS, and provide them with all necessary material. Accordingly, the appropriate Head according to the class / grade of interest will present the academic curriculum as well as CGS ethos and learning culture.
 The admission application must be completed at, or submitted by e-mail (admissions@cgs.edu.gr), or fax (+302106030570), by the time of the preliminary meeting.
Step 2: Meeting with the candidate student(s) including a school tour is arranged. The school principal and a member of the counselling support department interview the candidate student, who then –according to the class / grade- undergoes a written test in Maths (problem solving, mathematical reasoning, mathematical application), Greek (written expression of ideas, verbal reasoning, etc. ), and English. At this time, parents or guardians also submit all the necessary records, recommendation letters and reports, according to class / grade requirements to the admissions department. The school reserves the right to contact the previous school to check that all financial obligations have been met.
Step 3: Announcement of Admissions Decision: Within a week, parents are informed by the admissions coordinator of the admissions office decision. Parents have approximately one week to decide whether they wish to complete their child's registration.
Step 4: Completion of Admissions Procedure: Following acceptance of a place, parents receive an official acceptance letter from the school, accompanied by a Registration Approval Form (RAF) which includes a breakdown of all financial information regarding programmes and services available at CGS for the following academic year. In order to validate their child's place, parents have to complete and sign the RAF and submit it within 10 days along with the receipt of the payment of the registration fee in accordance with the school's fees schedule. It is the responsibility of the parent/guardian to ensure that the admissions procedure is completed.
A few days before the official start of each academic year, our new students are invited to attend the Induction day, at which they are welcomed and introduced to their new teacher(s).
Re-enrolment procedure
 The majority of our students complete their education at CGS. In March, parents/guardians are provided with a Confirmation of Re-enrolment Form form which includes a breakdown of all financial information regarding programmes and services available at CGS for the following academic year. The completed form is returned accompanied by a deposit whereupon an official statement of receipt is confirmed. This procedure guarantees the student a place at CGS for the following academic year.
 It is anticipated that all children will make appropriate progress and hence a smooth transition through each stage of their education at CGS. Should this prove not to be the case, parents will be informed of any concerns at the earliest opportunity. In some rare cases, it may be that a student's progress or conduct means that transition to the next level of the school is not deemed appropriate.