General information
Winner of the "Best Learning Experience" award at the Education Business Awards 2016, CGS Academia has been in operation for 7 years. In its initial form, the programme addressed highly motivated secondary school students with high academic performance. The programme was designed to enhance critical and creative thinking, to develop problem-solving, analysis and synthesis by providing participants with a broad range of subjects such as Astrophysics, Visual Arts, Creative Writing, Philosophy, Programming, Public Speaking, etc.
In its latest form, the programme will cater for middle school and grade 10/IB MYP Year 5 students of excellent academic performance across disciplines. Following a nomination process by subject group teachers and Heads, students will be invited to participate in the programme. The programme will have three distinct aspects in content and conception:
Conceptual integration of the activities of the programme to give a rational continuity to the different activities of the programme. In this context, students will also understand the cognitive footprint of CGS.
Broadening the students' field of knowledge through contact mainly with higher education speakers, interactive extracurricular courses and educational visits to places of increasing scientific interest.
Connection of secondary education syllabus with fundamental concepts taught at university sectors as well as in areas of basic vocational disciplines. In this way, students become actively aware of the importance of basic theory that is taught with immediate effect when a student's interest is stimulated.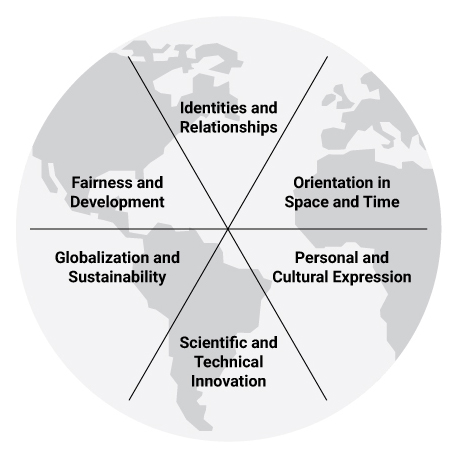 The broadening of students' knowledge will be achieved through three different activities.
Speakers are mostly in higher education. Bringing students into contact with people outside secondary education will inevitably give them a completely different approach to education.
Interactive lessons. It is now scientifically documented that the practical application of knowledge in various ways helps students to understand content better and more productively (in terms of time). This is a delicate balance within the classroom as the importance of theoretical education should not be undermined. We believe that a combination of the two will have the optimal effect.
Educational visits to places of increased scientific interest. It is particularly important that pupils are brought into contact with the places where a particular scientific process takes place. There is of course the time barrier in the case of Academia but with specific actions it will be possible to achieve this at an initial stage.
The aim of CGS Academia is to provide students with the cognitive link between the concepts they have already learned and their manifestations in the academic and professional world. In this way, knowledge is enhanced and it is certain that it will create new excitement of interest in the course process itself.
Objective Criteria for Participation
GPA of the previous year equal to or greater than 18 and 7/14
At least four (4) nominations made by the subject groups in their grade.

For more information you can refer to:
For the content of the programme, please consult:
Dimitris Rogalas
Head of the Department of Research and Development
drogalas@cgs.edu.gr
For the procedure and registration, please contact the respective secretariats:
Middle School Secretariat
gym@cgs.edu.gr
High School Secretariat
lyceum@cgs.edu.gr