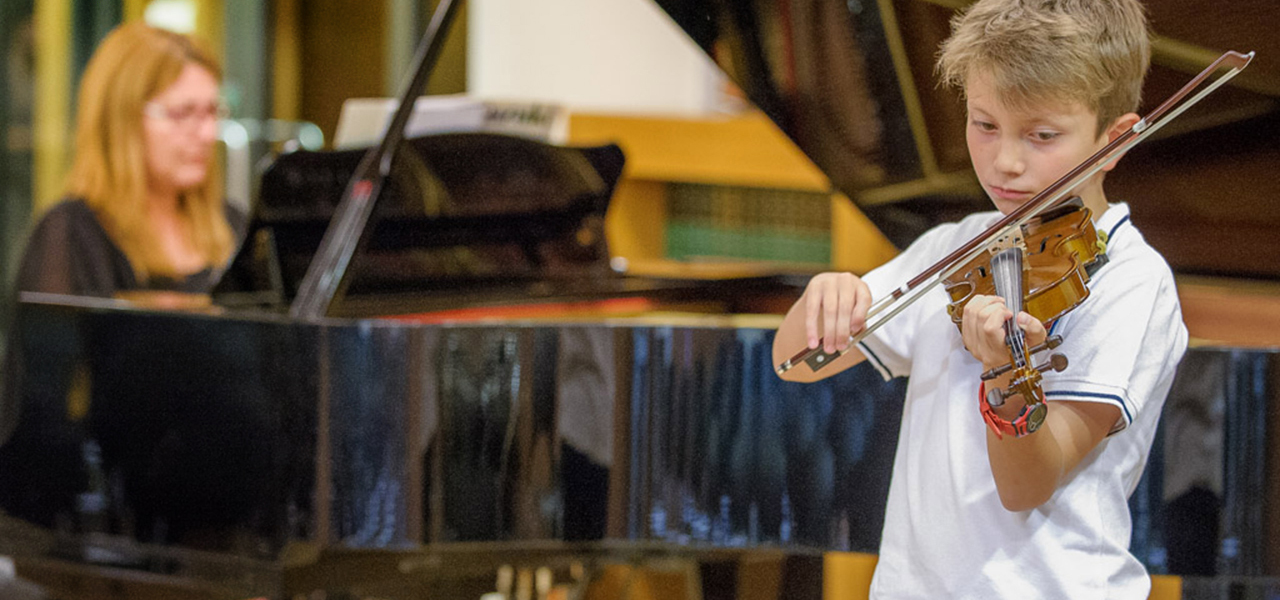 Music is for everybody. It is a global art, a form of communication that does not need translation. T​he word music is common in all European languages and it is Greek in origin: music, musique, musik, musica; the same can also be said for rhythm (ρυθμός), melody (μελωδία) and harmony (αρμονία)! Our Conservatory invites one and all to the world and the joy of music.
The CGS Conservatory offers quality education in music with a wide range of options and provides accreditation recognized by the Greek state.
The Conservatory runs classes for all musical instruments ranging from the classical to the modern music section as well as offering theoretical lessons in all the compulsory and advanced music theories. It also prepares students for university departments of musicology.
The pre-introductory course to music, commonly referred to as music and movement, is a lesson of great importance and caters for children attending pre-school and early school.
Individual tuition is offered in instrument and song whereas courses in Theory and Solfeggio, Musical Ensembles as well as Music and Movement are taught in groups.
The Conservatory adheres to the principles of quality education, creative development and participation in the musical experience. A series of student and professional concerts are offered to familiarize the students with the various types of music and repertoire.
The courses offered by the conservatory can be attended by students from Kindergarten age up to adults.
Throughout the school year, student concerts are performed either at the conservatory or at various venues along with other events organised in collaboration with the school. Moreover, educational events and seminars with lecturers who are eminent musicians from the world of classical and modern music are run.