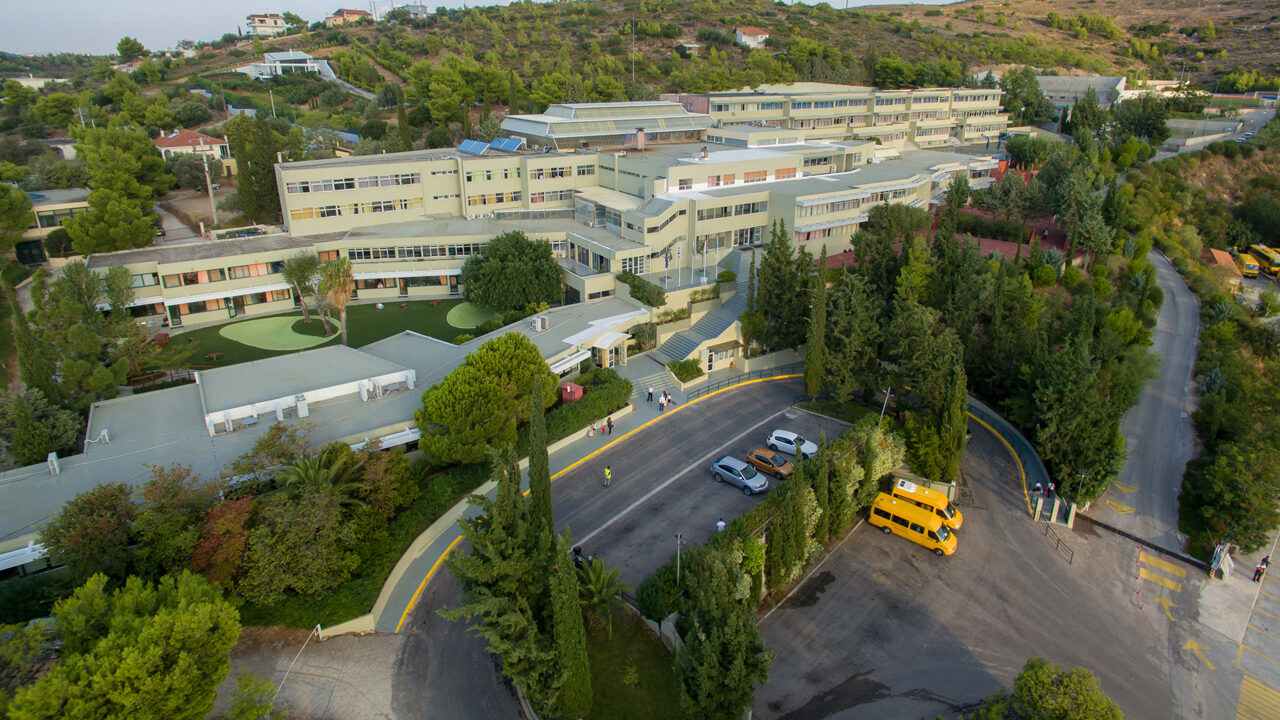 Established in 1973, Costeas – Geitonas School (CGS) is one of the most prestigious private schools in Greece taking pride in its 49 years of experience in the field of education.
CGS is a multi-faceted institution and offers educational programmes from pre-Kindergarten to Secondary school.  It has been a member of the International Baccalaureate Organisation (IBO) for 28 years and is authorized to deliver three of its programmes, the Primary Years Programme (PYP), the Middle Years Programme (MYP) and the Diploma Programme (DP).
MISSION
At CGS we strive to provide an academic setting where every student's skills and character can flourish to the fullest by encouraging meaningful connections between classroom and real life experiences. Our students work in an environment of ongoing inquiry, cooperation and mutual respect as they acquire a high caliber education and positive life attitudes to make a contribution to the world they live in.
STRATEGY
PURPOSE
CGS stands out for prioritizing innovative educational practices through research and ongoing professional development. It is a primary goal of our R&D Department and International Education Office to establish partnerships with highly regarded organizations and institutions in Greece and abroad.
Our vision along with an international-minded and coherent curriculum from age three to eighteen offer a competitive advantage to its students who are able to combine their studies in a Greek school with exceptionally high international academic standards.
It is our aim to nourish a learning community that recognizes individual strengths and challenges, embraces the cultural backgrounds of each member while maintaining an academic environment of the highest standard.
Academic excellence, ethos and mutual respect are the values of CGS.
ENVIROMENT
At CGS we are committed to providing an environment which fosters academic, social and emotional growth.
It is an ongoing goal to maintain and enhance our human, natural, built and virtual resources which create an environment that places learning at the centre of our focus and promotes the physical, social and emotional well-being of its community.
Special emphasis will be placed on further enhancing the use of digital technology in teaching and learning processes, as well as other aspects of school life.
CULTURE
At CGS, our aspiration is to enroll students whose families share our educational philosophy, learning culture, ethos and values. The school is committed to the principle of equal opportunity in education, and therefore accepts students without discrimination of gender, colour, race, religion or nationality.
Academic integrity and a responsible approach to teaching and learning are paramount at CGS. To this end, policies are developed, reviewed and implemented to provide a framework for action for all members of the learning community and to promote school culture.
LEARNING
The development of the curriculum reflects and is consistent with the school's culture and learning objectives according to national curriculum and IB, regarding content, concepts and context. The curriculum encourages both personal and academic achievement, challenging students to excel in their studies and in their personal development.
A strong emphasis is placed on supporting academic staff through collaboration and professional development opportunities, to facilitate the introduction and implementation of innovative educational practices.
It is our ongoing goal to inquire into and implement differentiated instruction strategies to cater for students' different learning needs and learning styles.