The IB PYP programme offers every student the best start in school and the opportunity to reach their full potential.
Children will play and interact in a learning environment that offers them stimuli in Greek and English. The collaboration of the two primary teachers in each class, a Kindergarten teacher and an English teacher, gives the children daily opportunities to be equally exposed to both languages throughout the daily school programme.
The students of the Pre-School and Kindergarten spend time every day in the beautiful outdoor areas of the school, which greatly encourages children's interaction in a rich, natural environment.
It promotes action and learning outside the classroom as well as play in the schoolyard, which is designed with ecological materials by award-winning architect Polyanna Paraskeva (Sand Castle / Costa Navarino).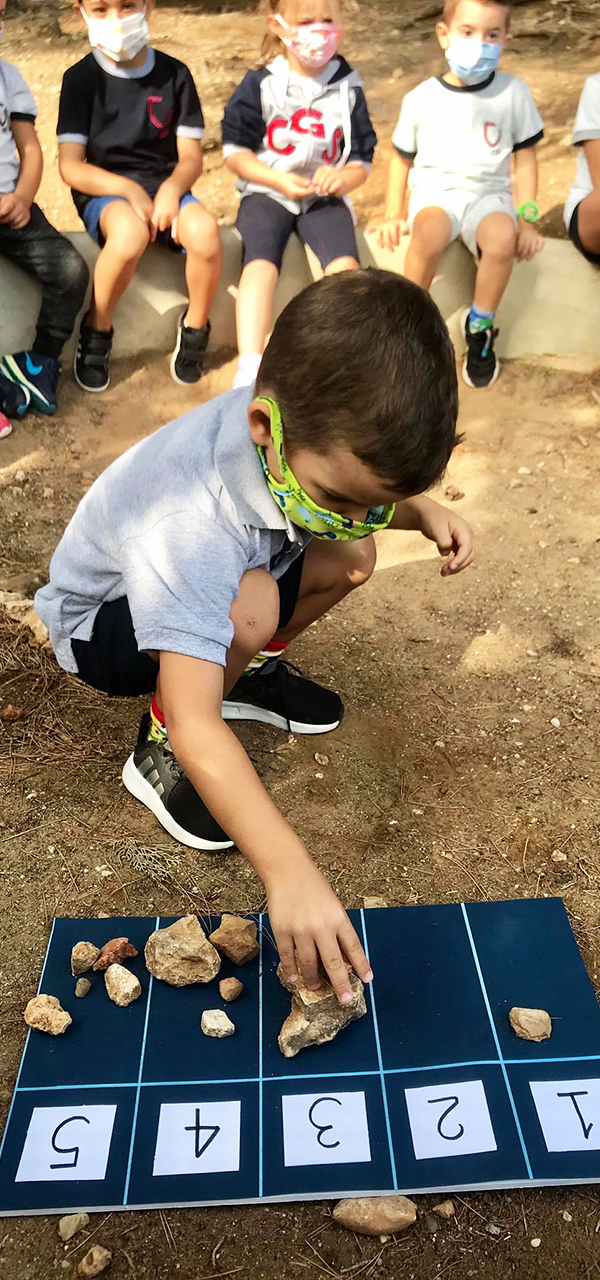 School Schedule:
Τhe morning arrival of students at the IB PYP Pre-School – Kindergarten takes place every day between 8:00 am to 8:30 am.
The daily compulsory programme ends at 14:55.
SMART zone: SMART zone (Science, Music, Art, Recreation for Tomorrow, Technology) takes place every day at the end of the compulsory programme and until 17:00. It offers a wide range of optional activities for students to discover their talents, acquire hobbies, build their personality around sports, music and art.
They are flexible programmes of personal growth and development, which function in small groups, depending on age, aptitude and interests of the students, under the supervision and guidance of experienced and qualified teachers and coaches.
For those parents who wish, there is the option of childcare, where students can participate in a rich programme of creative activities, designed by the teaching staff. This programme includes a series of activities where children are creatively engaged, play and develop social relationships within the group.
For more information, please contact: https://cgs.gr/en/school-life/