The Costeas-Geitonas Pre-School and Kindergarten – A Bilingual Education programme offers every student the best possible start to school and the opportunity for them to reach their full potential.
The Pre-School – Kindergarten offers learning programmes in Greek and English. Children play and work in an environment where both languages are used equally and have an equal weighting in the curriculum.
The CGS Kindergarten is the beginning of every child's educational journey in the International Baccalaureate (IBO). The PYP programme is designed for students aged 3 to 12, and focuses on the child's all-round development. It approaches knowledge through inquiry and is responsive to the needs of each age group.
Young children are naturally curious, so an exploratory approach is the most meaningful and appropriate form of learning. The child-centred and interdisciplinary approach allows all children to reach their potential in a supportive, interesting and age-appropriate environment.
Young students have daily access to an infant's – children's oxygen pool, a pine-covered hill, organic flower beds, a small farm and an interactive playground designed using eco-friendly materials by the award-winning architect Polyanna Paraskeva (Sand Castle / Costa Navarino).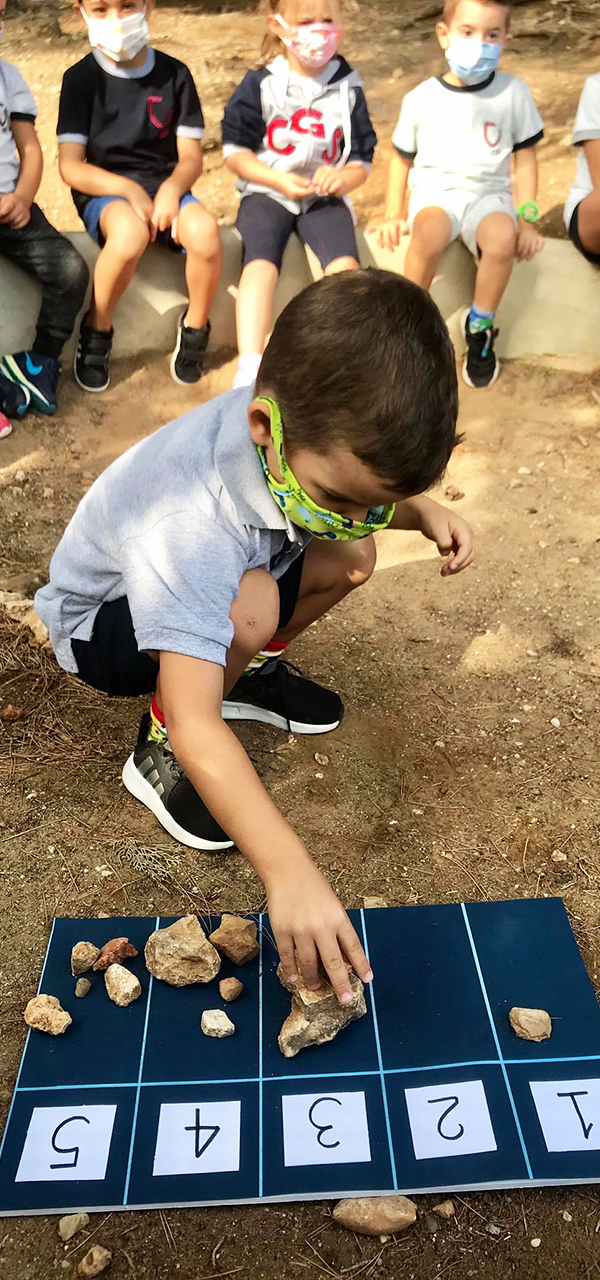 Opening hours:
Pupils are expected to arrive at the Kindergarten before 8.30 a.m.; however, for those parents who so wish, childcare is available from 7:50 a.m.
Creative Activity Programme (Childcare): For those parents who wish, there is the possibility of childcare from 14:50 to 16:50, during which pupils participate in a rich programme of creative childcare by specially selected and trained staff of the school. This programme includes a series of activities where children are creatively engaged, whilst playing and developing social relationships within the group.
The SMART programme – Afternoon zone: SMART offers a wide range of optional activities for students to discover their talents, pursue hobbies, and develop their personalities around sports, music and art. Under the supervision and guidance of experienced and qualified educators and coaches, the flexible programmes, which operate in small groups, cultivate and develop the children's personalities, depending on the children's ages, aptitudes and interests.
For more information, please contact: https://cgs.gr/en/school-life/