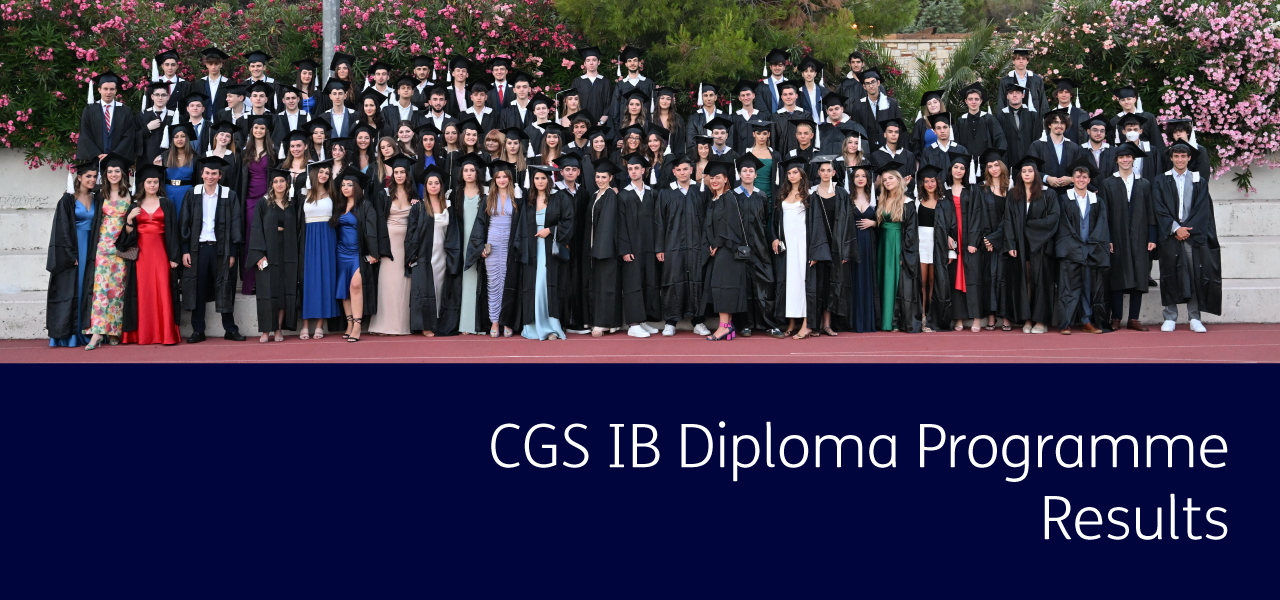 Outstanding Results in an Exceptional Year
Heartfelt congratulations to our students who, during a very challenging time, remained committed to their goal and achieved excellent results in the IB Diploma. We are most proud of them and wish them well in the next stage of their academic lives.
Congratulations must also go to our IB DP teachers whose extensive experience and guidance contributed decisively to this success.
Our students' results:
100% of the IB DP cohort were awarded IB Diploma. The global pass rate is 86 %.
100% were admitted to their 1st choice universities. More than half of these universities rank among the top 150 universities globally.
Just over $1.500.000 in scholarships, merit awards and financial aid has been awarded to our students for over four years of study.
One student was awarded the IB Diploma with a perfect score of 45 points! 
25% of our students excelled in attaining 38 points and above in their IB Diploma and 60% of the cohort received a grade of 35 and above in their IB Diploma, while the world overall average is at 32 points.
Final overall results and university admissions for 2022
| | | | |
| --- | --- | --- | --- |
| Score /45 | Degree | Choice | University |
| 42 | Biology | 1st | University of Groningen |
| 36 | Architecture | 1st | University of Loughborough |
| 28 | Maastricht Science Program (MSP) | 1st | Maastricht University |
| 35 | Business Administration | 1st | University of Amsterdam |
| 31 | Business Administration | 1st | University of Amsterdam |
| 33 | Psychology | 1st | Fordham University |
| 36 | Biology | 1st | University of Groningen |
| 28 | Business Administration | 1st | University of Amsterdam |
| 35 | Mechanical Engineering | 1st | Eindhoven University of Technology |
| 31 | Media and Culture | 1st | Utrecht University |
| 35 | Mechanical Engineering | 1st | Eindhoven University of Technology |
| 38 | Mathematics, Statistics and Business | 1st | London School of Economics (LSE) |
| 39 | Computer Science and Engineering | 1st | Eindhoven University of Technology |
| 37 | Molecular Life Sciences | 1st | Radboud University |
| 41 | Economics | 1st | Bard College |
| 33 | Gap Year | 1st | Gap Year |
| 40 | Gap Year | 1st | Gap Year |
| 38 | Professional Music Degree | 1st | Berklee College of Music |
| 36 | Computing Science | 1st | University of Groningen |
| 34 | Medicine | 1st | University of Nicosia |
| 33 | Economics | 1st | McGill University |
| 31 | Mechanical Engineering | 1st | Eindhoven University of Technology |
| 28 | Computer Science | 1st | Vrije University of Amsterdam |
| 37 | Gap Year | 1st | Gap Year |
| 29 | European Law | 1st | Maastricht University |
| 26 | Communication Science | 1st | University of Amsterdam |
| 45 | Aerospace Engineering | 1st | Delft University of Technology |
| 37 | International Economics and Finance | 1st | Bocconi University |
| 34 | Pharmacy | 1st | University of Groningen |
| 38 | International Economics and Management | 1st | Bocconi University |
| 35 | Engineering | 1st | KU Leuven |
| 40 | Economics and Mathematics | 1st | Dartmouth College |
| 27 | International Business Administration | 1st | Tilburg University |
| 35 | Biomedical Sciences | 1st | Maastricht University |
| 40 | Commerce | 1st | McGill University |
| 28 | Industrial Design Engineering | 1st | University of Twente |
| 37 | Psychology | 1st | University of Amsterdam |
| 36 | Psychology | 1st | University of Amsterdam |
| 33 | International Business | 1st | The American College of Greece |
| 37 | Mathematics | 1st | Vrije University of Amsterdam |
| 26 | International Business Administration | 1st | Tilburg University |