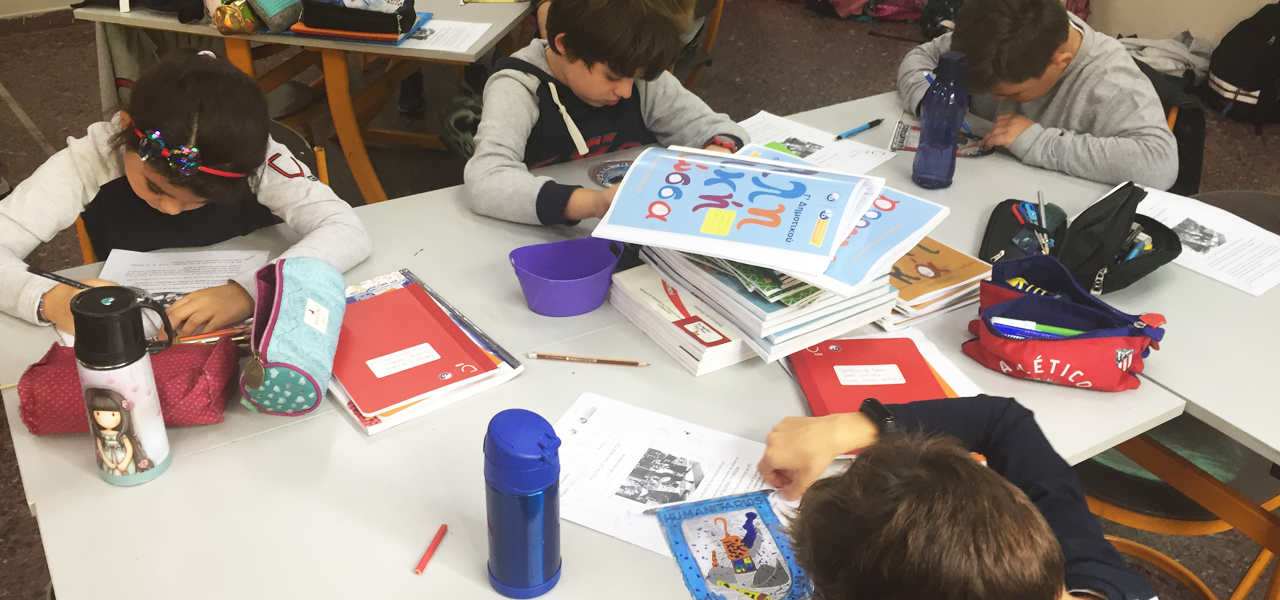 The cultivation of learning and study skills is an important element of our programme and is relevant to our approach to all subjects, as it is part of the IB Primary Years Programme (IB PYP) philosophy adopted by our school.
The homeroom teacher is primarily responsible for the development of the relevant skills and works closely as well as with other class teachers.. Completing the lessons for the next day is not a priority at CGS, as the study strategies that students acquire are those that will be their assets throughout their subsequent learning.
Each teacher agrees with students on the elements they should pay particular attention to according to their needs each time they need to study a subject.
Our aim is for our students to acquire ways of organization and methodicalness in their reading. In other words, the child learns how to learn.
The aim is to begin the process of study for PYP Years 1 and 2 in the form of consolidation- application in the last five minutes of the lesson, so that the children understand the instructions and the content of the activities they have to carry out and can gradually become independent and acquire this important skill.
In the older classes, preparation for lesson study begins in the form of consolidation – application at the end of the lesson in such a way as to ensure that all pupils are able to continue consolidating and applying new knowledge at home. The total amount of homework time depends on each student's individual educational needs and personal work pace.